100% Vegan, Made in Australia, Cruelty-Free, Certified Organic, SLF & Paraben-Free
Imagine you're in a hot bath, you've lit a candle, your favourite Mamako hair masque is on, you've poured your favourite drink and you're allowing yourself to enjoy your own company and time whilst blissfully unwinding from your day.
Enjoy spoiling yourself with these decadent hair care products knowing that they are made from delicious plant based, safe and organically sourced ingredients. Some of which are sourced from our beautiful Australian soils. 
Luxury Haircare Range
Mamako is here to restore your hair confidence.
A minimalistic, natural haircare range that strengthens, nourishes and improves your all round hair condition,
Developed by hairdresser and entrepreneur, Lyla Tuwhangai, we pride ourselves on being both Australian-made and owned.
Australian ingredients including, lemon myrtle, Illawarra flame tree, flannel extract, macadamia, Tasmanian blue gum, dragon fruit, argan, elderflower, jojoba, almond oil and more.
Our luxury products are SALON QUALITY made with the intention to deliver the highest quality product to the market that is vegan, organic and cruelty free.
Incorporating self-care into your day-to-day life whilst nourishing and enriching your life with chemical-free products is what we strive for.
Restore your confidence, you deserve it.
Explore the range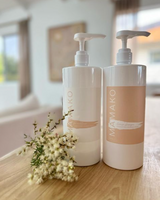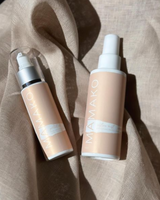 Leave your hair feeling amazing whilst also rebuilding, strengthening and growing tired stressed out hair. 
We hope you love Mamako hair care as much as we do.